Probate Accounting Workshops
Please print and bring the appropriate forms to the workshop: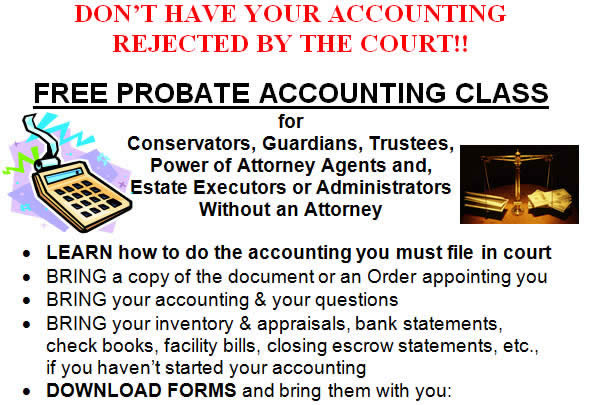 2018 DATES
TIME
5:30 p.m. to 7:00 p.m.
CHECK IN BEGINS AT 5:00 PM
LOCATION
4129 Main Street, Suite 101, Riverside, CA 92501
*You can also reserve your spot by calling (951) 682-7968 or email info@riversidelegalaid.org.
*Class may be canceled or rescheduled if there is not a sufficient number of reservations 5 days before the scheduled class.
Please print and bring the appropriate forms to the workshop: